Home
What Is?
Creativity is the fundamental source of innovation in any endeavor. Unfortunately, current educational models generally focus on the development of analytical skills at the expense of creative thought. In 2007 Professor and artist Victoria Vesna, founded the NanoLab summer institute, based on her popular GE class, Art, Science & Technology (DESMA 9). She is passionate about the need to teach high school students that there is no need to choose between art and science, and the importance of collaboration and creativity. Sponsored by UCLA's Art|Sci Center, Department of Design | Media Arts and the California NanoSystems Institute (CNSI), the Sci|Art NanoLab focuses on interdisciplinary collaborations exploring the possibilities and implications of scientific and technological innovation. Nanoscience research requires fresh ways of thinking and new methodologies and the future of innovation and discovery in nanotechnology is determined not just by scientific knowledge, but also by the application of creative thought and imagination that go beyond a traditional reductionist approach. The advantage of an artistic approach lies in its ability to address challenges from a more holistic and general view, to conceive of new ways to deal with complexity which, when combined with science, provide a powerful new direction for invention and creation. Through historical retrospective, cutting edge lab visits, guest lectures, field trips, surveys of current art-science collaborations as well as science fiction movie screenings, students will be exposed to the interface of science, art and culture. In two weeks students experience a 10-week class and receive college credit that is transferable.
Curriculum
The Sci|Art Lab+Studio offers a cutting-edge, 4-credit lab/studio course designed specifically to expose High School students to the concept of the scientific method and the artistic process as complimentary tools for rethinking traditional models of exploration and innovation by making connections between cutting edge scientific research, popular culture and contemporary arts.  
Lab visits, workshops, hands-on experiments, and meetings with world renowned scientists will be balanced with visits to museums, daily movie screenings and meetings with famous contemporary artists who collaborate with scientists. This course aims to expose students to the works of scientists and artists that explore new forms of creative expression, communication, and collaboration within this multi-disciplinary field while introducing them to current research specific to nanotechnology. 
To foster this process, groups of students will develop an original concept for a collaborative project under the challenge of 'Imagine the Impossible'. With the assistance skill workshops and the knowledge base of the Sci|Art Team, groups of students will create and deliver a multimedia presentation during the closing ceremony.
2019 Theme
500 -- 50 -- 5: from nano structures to star dust what's next?
"There are only two ways to live your life. One is as though nothing is a miracle. The other is as though everything is a miracle." ― Albert Einstein
2019 is 500 years since Leonardo's death; 50 years since the landing on the moon and science and technology are moving with such incredibly fast speed that we envision the impossible happening only 5 years from now.
500:
On May 2, 1519, -- Leonardo da Vinci, polymath and true genius of the Renaissance left this world. We will learn about his scientific, anatomical, and engineering studies and hope to inspire students by his endlessly enquiring mind and ask – how would Leonardo respond to the challenges the current state of the world faces?
Recently the Art Sci center got involved in a major conference and exhibition organized by group of surgeons and art historians from UCLA and Cambridge, UK -- "Leonardo da Vinci, Inventing the Future" will take place on October 18-19, at UCLA's California NanoSystems Institute (CNSI). We follow the four foci of Leonardo's work: "Flight, the Heart, Robotics & Artificial Intelligence, and the Environment—and look into the future and what may be waiting for humanity as our knowledge and impulse to explore the unknown unfolds over time."
You can find out more about the conference HERE.
50: 
"We are stardust

Billion year old carbon

We are golden

And we've got to get ourselves

back to the garden"

Woodstock, 50 years ago
50 years ago, July 20, 1969, Neil Armstrong and Buzz Aldrin landed on the surface of the moon while astronaut Michael Collins orbited the lunar surface. The Apollo 11 mission is perhaps the most tremendous feat of engineering and courage, going where no one had gone before. But in the decades since that memorable "one small step for a man, one giant leap for mankind," humans have pushed their limits in outer space and robotic crafts have extensively explored the sun, all the planets and beyond. 
50 years later, January 3, 2019, the robotic spacecraft Chang'e 4 made a soft landing in the South Pole-Aitken Basin area of the moon, otherwise known as the "far side" or "dark side" of Earth's only natural satellite. It is the first spacecraft in history to attempt or achieve a landing on this unexplored area, which is never visible from Earth.
50 years ago we saw our planet for the first time from a distance, and we started a journey into the planetary system. Now we are facing the unknown, the invisible and this creates a whole new set of challenges – especially for the new generation. This is because those of us who teach cannot tell them what to expect, we can only prepare the students to have a wide angle view and be able to go from micro to macro easily and understand and embrace complexity they face.
Last year, we celebrated 50 years since the Leonardo journal was established by it's founder, astrophysicist and kinetic artist Frank Malina. He was a strong believer in the importance of reconnecting art and science and would be proud to see how this field has grown exponential in the last few years. We are interested in building a community of Young Leonardos! MORE about the journal.
50 years ago, UCLA was one of the first nodes of what is to become today's Internet and the room where this took place is next door to CNSI (and we will visit with the students) – "When my team of graduate students and I sent the first message over the internet on a warm Los Angeles evening in October, 1969, little did we suspect that we were at the start of a worldwide revolution. After we typed the first two letters from our computer room at UCLA, namely, "Lo" for "Login," the network crashed. Hence, the first internet message was "Lo" as in "Lo and behold" – inadvertently, we had delivered a message that was succinct, powerful, and prophetic." UCLA Professor –emeritus Dr. Leonard Kleinrock
5:
All is moving with such speed that we don't need to go too far into the future – what's next in only five years ahead of us?
Lectures:
Tools of Visualization – Dr. Adam Stieg
Understanding Nano - Sam Lilak 
The need for STEAM in Society 5.0: an era of social and technological fusion – Aki and Reiko Yamada
Extreme Environments – Scott Hessels 
CRISPR + Applications – Sam Locascio 
Ethics in Art and Science – Dr. Rita Blaik
Design & Complexity – Dr. Claudia Jacques
Workshops: 
Ecosensing – Mick Lorusso, Maru Garcia, Clarissa Ribeiro
Baker Remediation – Mick Lorusso, Maru Garcia, Clarissa Ribeiro, Sam Lilak 
Communication with Plants – Mick Lorusso, Maru Garcia, Sam Lilak 
Mycology and Mycoremediation – Kaitlin Bryson and Andrew Ortiz 
Micrometeroites – Shane Houchin 
Origami and DNA - Ellen Farranto 
Psychobiotonic: Anthropology at the molecular level – Clarissa Riberio 
Network Activity – Ariel Levi Simons 
Molecules in VR - Zeynep Abes 
Lab visits:
Field Trips: 
Venice Beach 
Getty Museum and Lab Tours: Materials Characterization – Disney Animation Cells, Modern & Contemporary Art Research, Preventive Conservation
2019 TEAM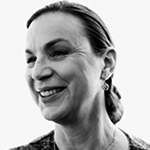 Victoria Vesna
Founder + Director
Victoria Vesna
Victoria Vesna, Ph.D., is a media artist and Professor at the UCLA Department of Design | Media Arts and Director of the Art|Sci center at the School of the Arts and California Nanosystems Institute (CNSI). She is currently a senior researcher at IMéRA – Institut Méditerranéen de Recherches Avancées in Marseille (2011-2013). Her work can be defined as experimental creative research that resides between disciplines and technologies. With her installations she explores how communication technologies affect collective behavior and how perceptions of identity shift in relation to scientific innovation. Victoria has exhibited her work in over twenty solo exhibitions, more than seventy group shows, has been published in excess of twenty papers and gave 100+ invited talks in the last decade. She is the North American editor of AI & Society and in 2007 published an edited volume - Database Aesthetics: Art in the age of Information Overflow, Minnesota Press and most recently an edited volume entitled Context Providers: Conditions of Meaning in Media Arts. (co-edited with Christiane Paul and Margot Lovejoy). Intellect Press, 2011.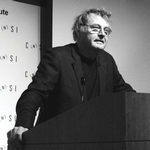 James Gimzewski
Scientific Director
James K. Gimzewski
Jim Gimzewski is a Distinguished Professor of Chemistry at the University of California, Los Angeles; Director of the Nano & Pico Characterization Core Facility of the California NanoSystems Institute; Scientific Director of the Art|Sci Center and Principal Investigator and Satellites Co-Director of the WPI Center for Materials NanoArchitectonics (MANA) in Japan. Prior to joining the UCLA faculty, he was a group leader at IBM Zurich Research Laboratory, where he research in nanoscale science and technology for more than 18 years. Dr. Gimzewski pioneered research on mechanical and electrical contacts with single atoms and molecules using scanning tunneling microscopy (STM) and was one of the first persons to image molecules with STM. His accomplishments include the first STM-based fabrication of molecular suprastructures at room temperature using mechanical forces to push molecules across surfaces, the discovery of single molecule rotors and the development of new micromechanical sensors based on nanotechnology, which explore ultimate limits of sensitivity and measurement. This approach was recently used to convert biochemical recognition into Nanomechanics. His current interests are in the nanomechanics of cells and bacteria where he collaborates with the UCLA Medical and Dental Schools. He is involved in projects that range from the operation of X-rays, ions and nuclear fusion using pyroelectric crystals, direct deposition of carbon nanotubes and single molecule DNA profiling. Dr. Gimzewski is also involved in numerous art-science collaborative projects that have been exhibited in museums throughout the world.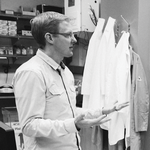 Adam Stieg
SciArt Director Emeritus
Adam Stieg
nanopicolab.cnsi.ucla.edu/stieg
Adam Stieg serves as Director for the Sci|Art NanoLab Summer Institute. As a scientist and educator at the California NanoSystems Institute (CNSI), his work focuses on developing integrated approaches to study material systems at the interface of traditional boundaries. Through the implementation of original experimental techniques, this research seeks to bridge the gap between our current understanding of nanomaterials and their fundamental properties with how these systems tend toward complexity at increased scales of space and time. Dr. Stieg's research activities are augmented by active collaboration with artists and designers on various projects, installations, and public exhibitions that directly inform the scientific process and provide motivation to develop new educational content that conveys the need for creativity in innovation.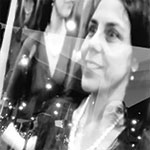 Claudia Jacques
Associate Director
A Brazilian-American interdisciplinary artist, designer, educator and researcher, Claudia Jacques de Moraes Cardoso holds an MFA in Computer Art (School of Visual Arts, NY) and a PhD in Integrative Art (Planetary Collegium, University of Plymouth, UK.) Under Professors Roy Ascott and Søren Brier, she is researched space-time aesthetics in the user-information-interface relationship through the lens of Cybersemiotics. Intersecting art, technology and science, she designs interactive hybrid art and information environments that aim to explore perceptions of space-time and the digital-physical in the pursuit of human consciousness and expansion of human knowledge. She collaborates with many artists exhibiting and presenting both nationally and internationally. She has published in Leonardo, TEKs, Art & Engine, etc., and serves as Art+Web Editor for Cybernetics and Human Knowing journal. Jacques is also a participant with three other scholars in a 2014-17 NEH Collaborative Research Project based at Roosevelt University in Chicago. She has been collaborating with UCLA's ArtSci Center since 2011 as an Information and Instructional Design Consultant and is the ArtSci Lab+Studio Associate Director since 2017. Jacques teaches studio, digital and communication arts to first and second year art students at SUNY Westchester Community College and CUNY Bronx Community College, and her studio is in Ossining, NY.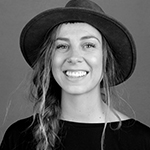 Kaitlin Bryson
Lead Instructor
Kaitlin Bryson
Kaitlin Bryson is an interdisciplinary artist merging bioremediation – the use of biological materials to clean harmful toxins from the environment – with sculpture, performance, fiber arts, video and installation. Her interests lie with the possibilities that science affords us, especially for ecological renewal, but her passion and compassion lie within the realms of poetry, magic, and healing. Bryson is particularly fascinated by the world of fungi and focuses her art practice on working with and developing relationships with these incredible organisms. Fungi silently and ordinarily inhabit this world as both makers and caretakers. Their biochemical processes and lifestyles are fundamental, terrestrial miracles which unfold as interconnected performances that nourish land, remediate toxins, and terraform the un-formable. In working with fungi and illuminating these potentials, Bryson is also interested in terraforming new types of stores: stories that dismiss common narratives about destruction and disaster as catastrophic ends turning humans against one another and the environment, and instead look to these places of precarity and entropy as fertile grounds for collectively inspired adaptations. Bryson received an MFA in Art and Ecology from the University of New Mexico, and a BFA from the University of Nevada, Reno. Her work has been shown internationally and she is currently working on sculptural remediation projects in New Mexico and Mexico.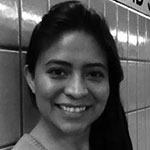 Maru Garcia
Instructor
Maru Garcia
Maru García is a Mexican multidisciplinary artist whose work is inspired to capture, understand, and express the relationship and interaction between humans and Nature. Through the intersection between art, science, and technology, her work seeks to address environmental and social issues, particularly the protection of the world's biodiversity and ecosystems.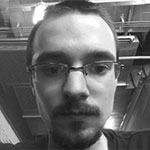 Sam Lilak
Instructor
Sam Lilak
Sam Lilak is a graduate student working for Jim Gimzewski at UCLA. Sam received a B.S. in chemistry at the University of North Dakota. His undergraduate background in chemistry was primarily oriented around analytical chemistry and the specific decomposition of lignin. The graduate work he now pursues is rooted in nanomaterial development and state of the art semiconductor research.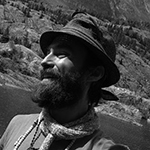 Mick Lorusso
Senior Instructor
Mick Lorusso
Mick Lorusso started his art|science journey as a teenage apprentice to a Hopi Kachina sculptor and a summer intern at a biochemistry lab researching yeast for bioremediation. In his projects he interweaves musings on molecules, cells, societies, and environments. He creates images, cabinets of curiosity and interactions to address questions about energy, water, climate, and health. He has been a resident artist at interdisciplinary art programs, including PLAND / ISEA 2012: Machine Wilderness (Taos, NM, USA), the 2016 Rauschenberg Rising Waters Confab (Captiva, FL, USA), and Matza Aletsch 2017 in the Swiss Alps. At a residency in Schöppingen, Germany, Lorusso harnessed electricity-producing bacteria to illuminate a sculptural village, Microbial Schöppingen, which received a hybrid art honorary mention at Ars Electronica 2013. With early training in microbiology and education in art at Colorado College (BA) and San Francisco Art Institute (MFA), he has been a member of the UCLA Art|Sci Collective and instructor for the Sci|Art Nanolab since 2014. He is a graduate of the Waag Biohack Academy, and is a member of the Mexican interdisciplinary cooperative XOCIARTEK. He is currently a STEAM educator with Genesis in Los Angeles.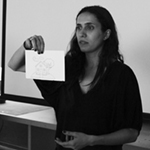 Clarissa Ribeiro
Senior Instructor
Clarissa Ribeiro
http://www.clarissaribeiro.com
Clarissa Ribeiro, Ph.D., is an Architect, Media Artist, and Researcher, teaching experimental design strategies in Architecture for first and final year students in Brazil, where she is the director of the CrossLab, at the University of Fortaleza. As an independent artist, she has been producing and exhibiting experimental interactive installations exploring complex affectiveness through macroscale metaphorical translations of subatomic scale phenomena. Working in collaboration with other artists, research groups and art collectives in her home country, Brazil, and abroad, she has been exhibiting and presenting her works and ideas in several countries in important symposiums and conferences, weaving a dialogue with an international community that produces and discusses critically cutting edge perspectives in media arts and sciences. Her artistic practice is viscerally linked to her research interests that, for the last 20 years, have been focused in investigating and understanding the influences, connections and cross contaminations between the sciences of complexity – cybernetic, information theory, systems theory – and artistic expressions and poetics in media arts. This effort implies the construction of a perspective that allows observing the complex observer-observation – the artist and his/her object; it is a strategy of integrating the self-observation to a system that is the creative process itself. From 2014 to 2015 she was an Associate Professor for Roy Ascott Studio in Shanghai, China. Recently, from 2013 to 2014, she was awarded a Fulbright grant in Arts, and was living in Los Angeles, California, as a Postdoctoral Research Scholar, connected to the UCLA Art| Sci Center and Lab. During her Ph.D. in Visual Arts by the University of Sao Paulo, Brazil, by the time she was together with Professor Gilbertto Prado's group, from 2006 to 2011, she was a visiting research member of the CAiiA-Hub of the Planetary Collegium, living for one year in the UK.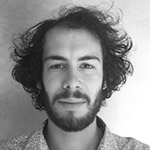 Andrew Ortiz
Instructor
Andrew Ortiz
Andrew Ortiz is a third year transfer student in the Design Media Arts Department. His recent work involves building abstract refractive projection devices. These machines consist of precise arrangements of lights, mechanisms and optics, allowing for the manipulation of light and shadow in real time in such a way that is not possible with digital projection. Aside from using light as a medium, Andrew often works with ink, creating both large and small scale abstract environments. These are sometimes executed with various drawings tools, from garbage scraps to designed, 3D printed pen-like objects. His work blurs the line between realistic textures suggesting natural forms and simple lines that decay one by one, resulting in dynamic compositions often appearing three dimensional and having qualities of optical illusions, while also appearing quite unstable and like they make break apart at any moment.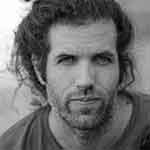 Glenn Bristol
Guest Artist
Glenn Bristol
Glenn Bristol is a computer programmer, photographer and digital artist based in Vienna. He is one of the founding members of United Motion Labs, established in 2005. UML is an experimental lab dedicated to creating immersive audio-visual installations and Glenn is involved in every step of production — from filming, content creation, pre/post-production, VJing, DJing, creating software tools, IT administration and handling photo, video and time-lapse documentation.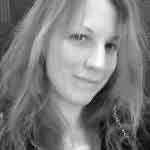 Martina Fröchl
Guest Artist
Martina Fröchl
Editor-in-chief at CGmag. After studying at the Universities of Applied Sciences in St. Pölten and Hagenberg, Martina started working for the Industrial Motion Art visual effects and digital art studio in Linz and later Vienna. Currently, she is working on her doctoral thesis at the University of Applied Arts Vienna. Under Professor Alfred Vendl she is creating marine biology animations for the new collaboration with Victoria Vesna and the ArtSci team -- the Noise Aquarium. Visiting us from Vienna, Austria, where she is a senior researcher and doctoral student at the Science Visualization Lab Angewandte at the Department of Digital Art at the University of Applied Arts Vienna. The depiction of realities and biological phenomena has continuously driven her creations. Martina will be talking with us about her collaboration/piece at SIGGRAPH, and the role that CGI and animation have played in creating very alive and immersive works about the environment.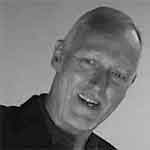 Scott Hessels
Guest Artist
Scott Hessels
Scott Hessels is an American filmmaker, sculptor and media artist based in Hong Kong. His artworks span different media including film, video, online, music, broadcast, print, kinetic sculpture, and performance. His films have shown internationally and his new media installations have been presented in museum exhibitions focusing on technology as well as those presenting fine arts. His recognitions include patents for developed technologies, references in books and periodicals on new media art, and coverage in cultural media like Wired and Discover.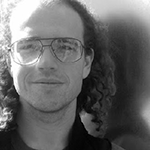 Ariel Levi Simons
Guest Scientist
Ariel Levi Simons
Ariel Levi Simons is a PhD student at the University of Southern California in the Division of Marine and Environmental Biology and is researching ecology and aquaculture. Over the years, Simons has worked in diverse fields of education and he and his students have been involved in unique projects ranging from designing insect traps to monitor nuclear fallout from the Fukushima meltdown to building a distributed cosmic-ray detector array using cellphone cameras. He will be giving a lecture and embodied workshop on network ecologies and interspecies interactions.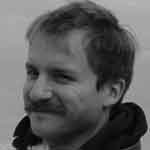 Samuel A. LoCascio
Guest Scientist
Samuel A. LoCascio
Samuel A. LoCascio obtained his PhD in Neuroscience from the Massachusetts Institute of Technology studying mechanisms of brain regeneration in flatworms. He is currently a postdoctoral fellow in the lab of Dr. S. Lawrence Zipursky at UCLA, where he studies genetic programs of neuronal wiring using the fruit fly as a model organism. Sam will talk about CRISPR Cas9 with the Sci|Art students in both research and application.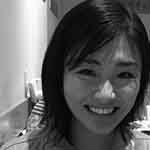 Aki Yamada
Guest Educator
Aki Yamada
Aki Yamada, PhD. is an assistant professor in the Tamagawa University in Tokyo, Japan. Aki's unique research methodology is trained in ethnographic qualitative studies. She is particularly interested in STEAM education and will be giving a lecture to Sci|Art students about how transdisciplinary studies lead to enhanced learning, understanding, and revolutionary breakthroughs.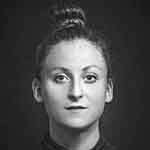 Monica LoCascio
Guest Assistant Instructor
Monica C. LoCascio
Monica C. LoCascio is a multimedia artist focusing on questions of resonance, connection, and interference, particularly within and between bodies. Her work is inspired by such topics as biophotonics, particle entanglement, memory, and the thermodynamics and non-linearity of time. She is currently in the Art & Science Masters program at Die Angewandte (University of Applied Arts) in Vienna, Austria.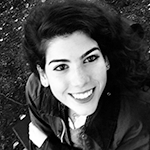 Zeynep Abes
Guest Presenter
Zeynep Abes
Zeynep Abes is a new media artist who got her start at LACMA's Art+Tech lab creating AR installations. She then worked at the 2016 Sundance Film Festival's New Frontier Exhibitions and is currently studying computer animation and game development for VR and AR.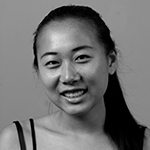 Amy Fang
Part-time Documentarian
Amy Fang
Amy Fang is a graphic designer for the Art|Sci Center and a member of the Art|Sci Collective. Currently she is an undergraduate student majoring in Design | Media Arts and minoring in Cognitive Science. As a designer and media artist, she is interested in utilizing multimedia design to bridge the analog and digital. Her work spans several genres, and often create commentary on the construction of human identity through the lenses of anthropology, digital humanities, and psychology.
Ivana Dama
Assistant Instructor
Ivana Dama
Ivana Dama studies Design Media Arts at UCLA's School of Arts and Architecture. Born and raised under a post-communist regime in Serbia, Ivana explores the infusion of technology with traditional art practices. While only a young child when the bombings began, images of the destruction still clearly permeate her mind. The memories of living in a small shelter, with the sounds of bombs and vibrations, contributed to her interests in sound and space ranging from microscopic, architectural, and satellite scale. Ivana uses the variety of media including audio visual installations, metal engraving as well as a range of open source software for creative coding.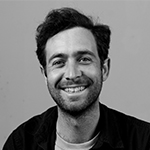 Shane Houchin
Assistant Instructor
Shane Houchin
Shane Houchin is a California-born artist and musician, currently working towards a Geology degree in the department of Earth, Planetary, and Space Sciences at UCLA. His present focus is in geologic mapping, structural geology, igneous and metamorphic petrology, and tectonics. Bringing together his background in the arts with his geologic studies, Shane seeks to communicate science in aesthetic and engaging ways to foster an interest in the natural world and its dynamic systems. He has also recently completed an album of original music under the monicker Tujunga which will be released in late 2019.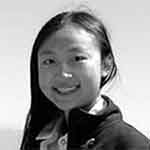 Helen [Xin] Hunag
Part-time Documentarian
Hellen [Xin] Hunag
Hellen [Xin] Hunag is a junior Biology major student at UCLA, with minors in Bioinformatics, Digital Humanities, Film, and Mathematics. Energetic, positive, and enterprising, she has passion in the field of natural and historical science. She enjoys a wide range of interests including traveling, research, swimming, documentary photography, hand-crafts, and furniture design.
Ellen Ferranto
Junior Lecturer
Ellen Ferranto
Ellen Ferranto is a SciArt alumna and will be sharing her fascination with scientific and technological applications of origami in a group workshop entitled "Paper Planes: Basic Folds, Structures, and Movements." Her interests include physics, history, and paper sculpture.